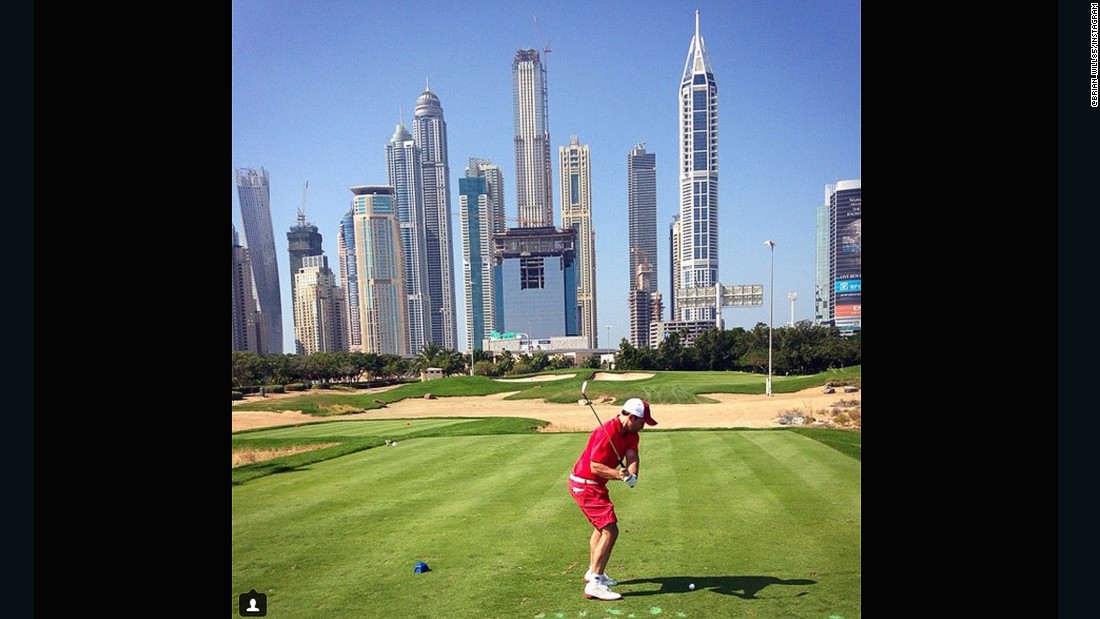 As any avid golfer knows, there is nothing better than walking towards that first tee on a crisp but sunny morning. Gone is the hustle and bustle of the working week -- it's just you and a couple friends out for a relaxing round of 18.
Sure, we all dream about teeing off on the Old Course at St. Andrews or casually strolling around
Augusta National
. But for us mere mortals who may not get the chance, we've come up with the next best thing -- the ultimate golf course bucket list.
Over the last two weeks, we've been wading through hundreds of your recommendations and teaming up with some of the most influential golf Instagrammers around --
@beautifulgolfcourses
,
@anything_golf
,
@golf.addicts
-- to find the world's must-play courses.
So whether it's teeing off into the sun, avoiding goats with your approach to the green or driving towards some of the tallest buildings in the world, take a look at these incredible courses and see how many you can tick off your list.
"Golf is my life," Benjamin says. "Not only am I a huge fan of the game, but I changed careers to be more a part of it!
"Photography is equally important to me and has become more than a hobby. I shot this particular image with an Android phone while waiting to tee off during a recent game. Cell phone cameras are just amazing these days!"