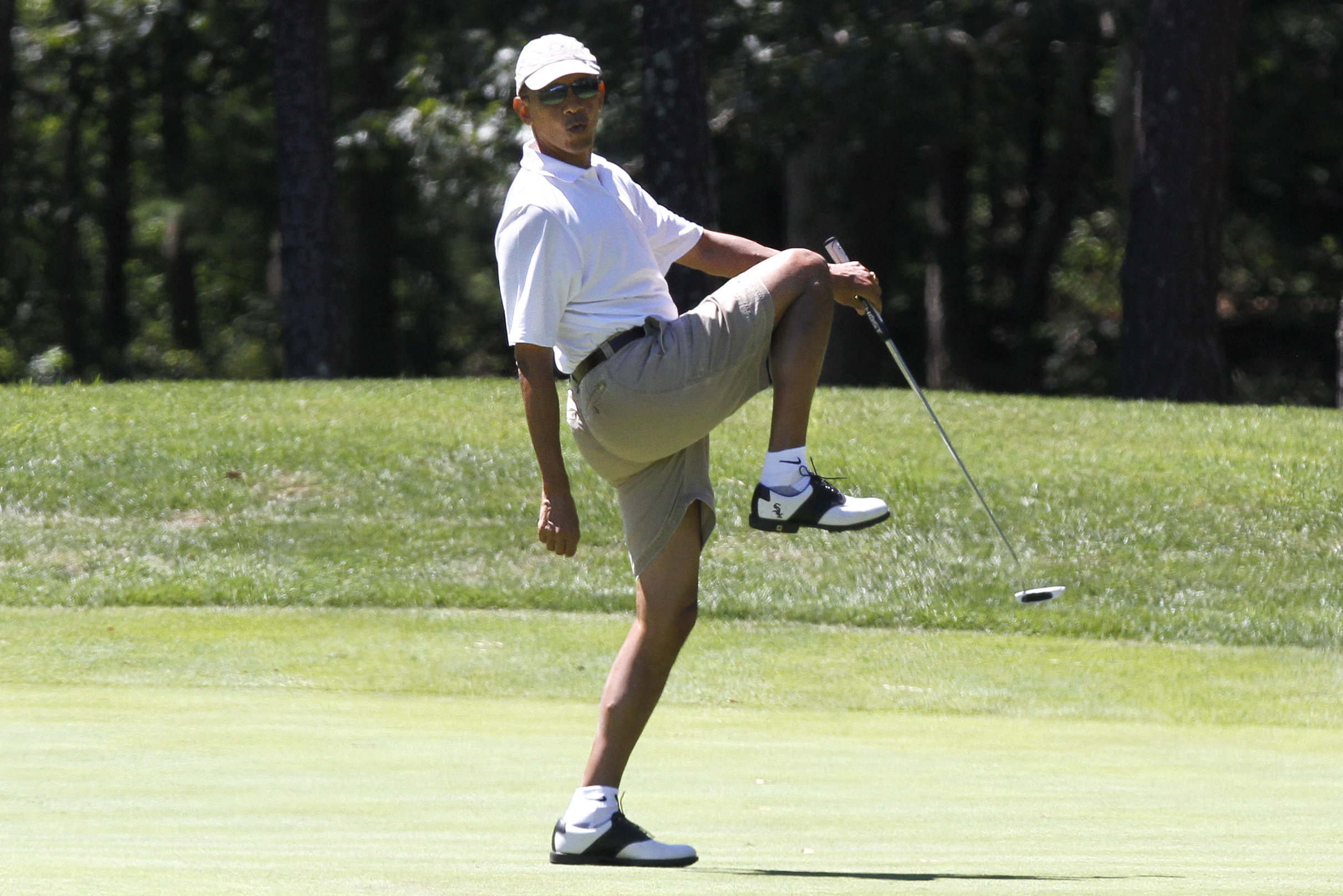 President Obama racked up quite a few frequent flier miles in 2015.
A Tuesday
report from Judicial Watch
claims that Obama took three "unnecessary" golf and family vacations this past year, and American taxpayers footed the bill.
According to the new information, the travels to just Palm Springs in June, New York City in July and Martha's Vineyard in August cost a cool $3,115,688.70.
June 20, 2015 (golf trip Palm Springs) — 10.6 hours in the air cost taxpayers $2,187,172.20
July 18, 2015 (took Sasha and Malia to NYC) — 1.5 hours in the air cost taxpayers $309,505.50
August 7, 2015 (family vacation to Martha's Vineyard) 3 hours in the air cost taxpayers $619,011
Additionally, the report stated that "the total known expenses for travel by the Obamas and Bidens are currently $70,563,336.75."
"President Obama evidently cares not one whit about the costs to beleaguered taxpayers for his personal and political travel," Judicial Watch President Tom Fitton said in a statement. "Why would any public servant think it appropriate to use an Air Force plane (and an army of law enforcement) to take his daughters sightseeing in New York? Barack Obama is enamored with the presidency's trappings of power and taxpayers are left holding the tab."